Auténtica Tortillas from Catallia
Enjoy the true taste of a traditional, restaurant-style tortilla that will keep you fueled throughout your day. Auténtica tortillas are made with the freshest ingredients and refrigerated for delicious, genuine taste. Savor the soft, bread-like texture teamed with unique, authentic flavors and a hint of subtle sweetness. Find them in your grocer's dairy case.

Auténtica tortillas are available at many fine, midwest grocers and fresh markets. If you'd like to see them at a store near you, download this letter and bring it to your local grocer.
REQUEST AUTÉNTICA TORTILLAS
Flour and Corn Tortilla Serving Tips

Stovetop/griddle
Place a single tortilla on an ungreased skillet or griddle over medium heat. Turn tortilla until soft, warm and lightly golden brown.

Oven
Wrap tortillas in aluminum foil and warm at 350 °F for 5-10 minutes or until soft and flexible.

Microwave
Place a single tortilla between two paper towels. Heat on high for approximately 20 seconds.
Meal Suggestions
Perfect for your favorite wraps or classic Mexican dishes like these: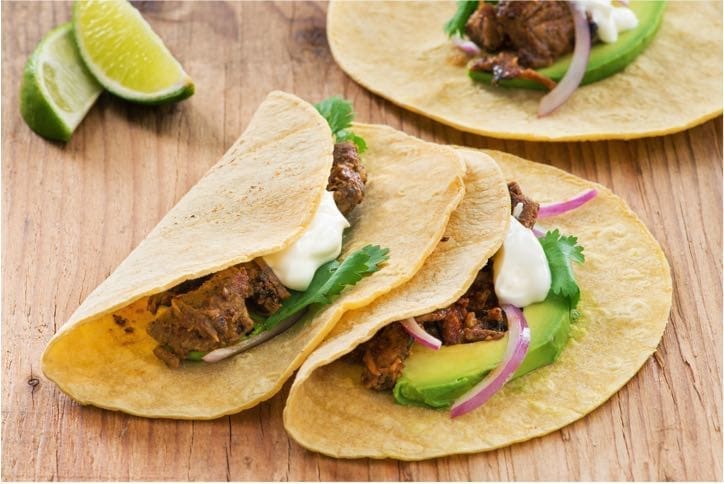 Beef Barbacoa Tacos
Fill your fresh Auténtica tortillas with mouth-watering, sizzling beef that's been seasoned with a delicious blend of onion, garlic, oregano, cumin, coriander, chili powder and more.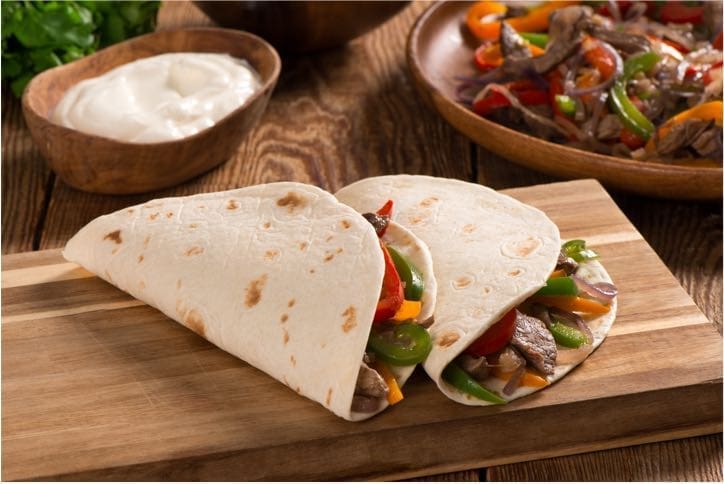 Make-Your-Own Fajitas
Treat friends and family to a fun and flavorful build-your-own fajita night. Prep colorful peppers, tomatoes, onions and seasoned beef, and fill fresh Auténtica tortillas.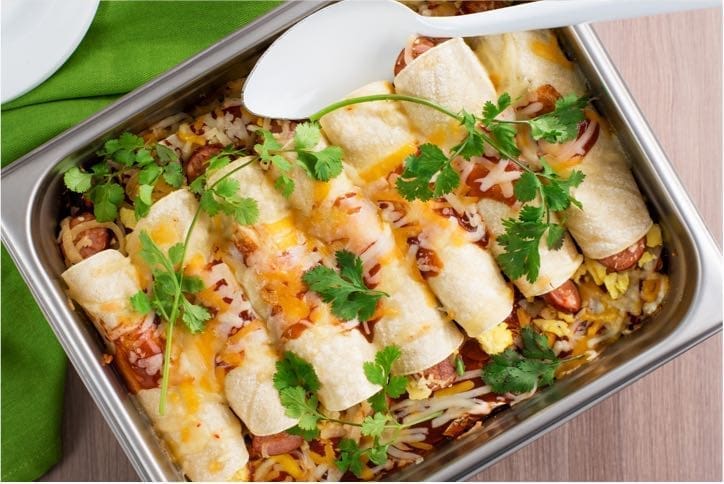 Breakfast Enchilada
Start the day with a hearty, healthy enchilada breakfast—fresh Auténtica tortillas packed with eggs, onion, garlic and savory chorizo sausage, all topped with shredded cheese and cilantro.
Questions? Email us at consumeraffairs@catallia.com.