Foodservice
We help foodservice operators differentiate themselves and manage their costs through creative menu development and consistent, high-quality products. Our deep experience in every foodservice segment gives us insights into your needs, whether you're an independent restaurant or chain looking for unique menu ideas, or a school or healthcare facility working to meet nutrition requirements.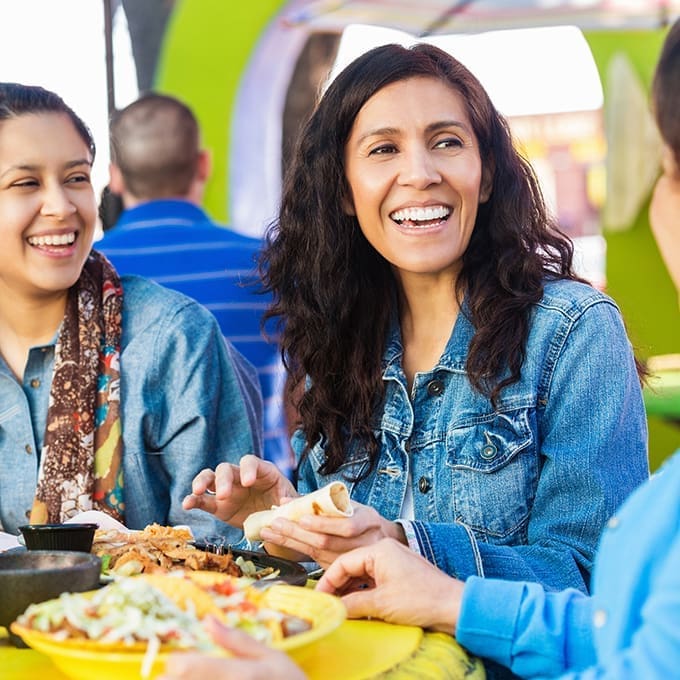 FULL-SERVICE RESTAURANTS
Tortillas designed with your guests in mind
The demand for premium tortillas continues to grow thanks to their versatility, which makes a tortilla the foundation of many menu dayparts. You can depend on our expertise to help you differentiate your menu offerings while managing the bottom line. Catallia tortillas are perfect for any menu item, and with our broad range of products and sizes, there isn't a menu need we can't meet.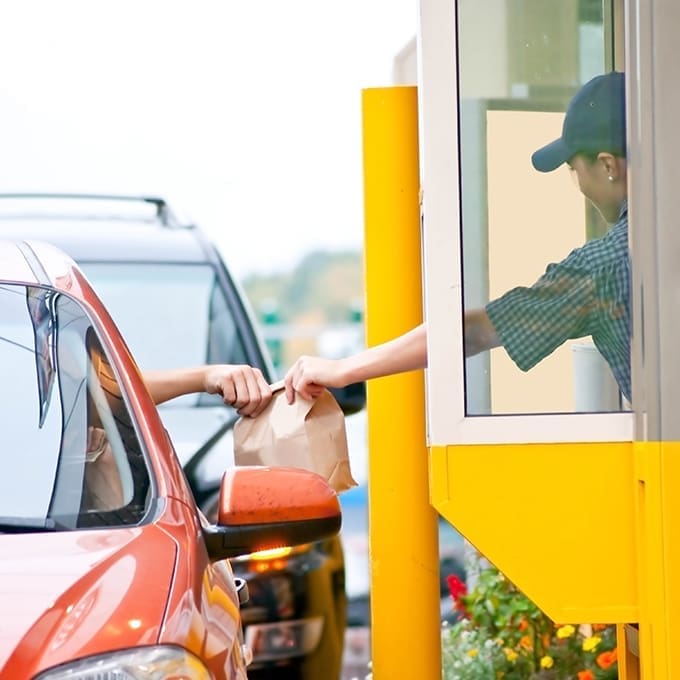 QUICK-SERVICE & FAST-CASUAL
The latest trends that your customers crave
We have a history of success serving our quick-service and fast-casual customers with innovative and timely solutions. Whether it's developing new products or creating ethnic and global-inspired variations, we provide culinary expertise and innovation resources to serve your customers the latest trends that they're hungry for.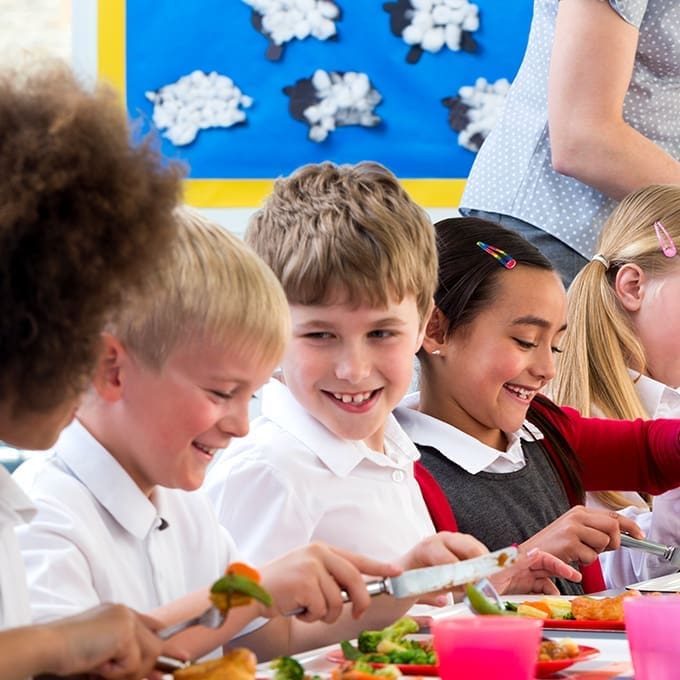 K–12
Score high marks on nutrition compliance, taste and fun
School foodservice operators face a number of challenges—from nutrition mandates and program participation challenges, to pleasing picky eaters and managing costs. We can help you plan the right product mix for your setting and recommend creative menuing ideas that are kid-friendly and USDA-compliant.
Start with our 9″ S.M.A.R.T. 100% whole wheat, whole grain tortilla that meets USDA regulations. It's S.M.A.R.T. because of what it stands for: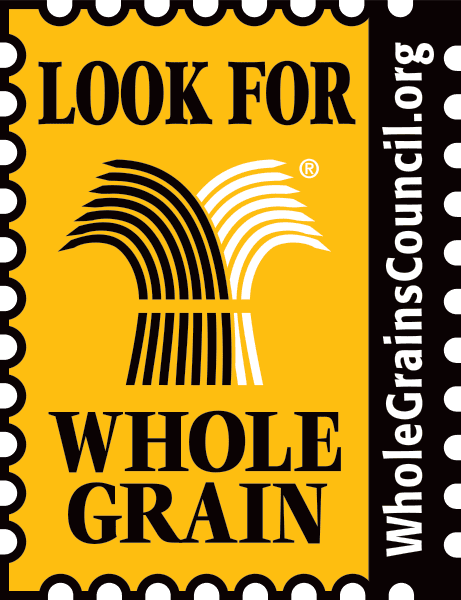 S: safe quality food (SQF) certified at level 3
M: menu-friendly and versatile
A: all wheat and 100% whole grain
R: reduced sodium content
T: tastes great!
All of our premium tortillas offer:
Whole-grain nutrition: Our lower-sodium, 100% whole grain tortillas help operators meet USDA requirements with simple bread ounce equivalencies for K–12 menu planning.
Food safety you can trust: We adhere to the most stringent food safety standards in the industry to protect your reputation and the well-being of the students you serve.
Kid-friendly versatility: Tortillas are the perfect foundation for a variety of meals kids love for breakfast, lunch or snacks, in the form of breakfast burritos, sandwich rollups, wraps and tacos.
Mouthwatering visual appeal: Whether you're serving up an authentic Mexican entrée or a grab-and-go sandwich wrap, our whole grain tortillas and wraps have earned their stripes with students and school directors alike for their wholesome flavor and soft texture.
Quick and easy prep: Our premium tortillas are soft and pliable for easy folding or rolling without cracking or breaking.
Flavored wraps: Add color, excitement and whole grain goodness to your school program with our wide variety of 100% whole wheat flavored tortillas.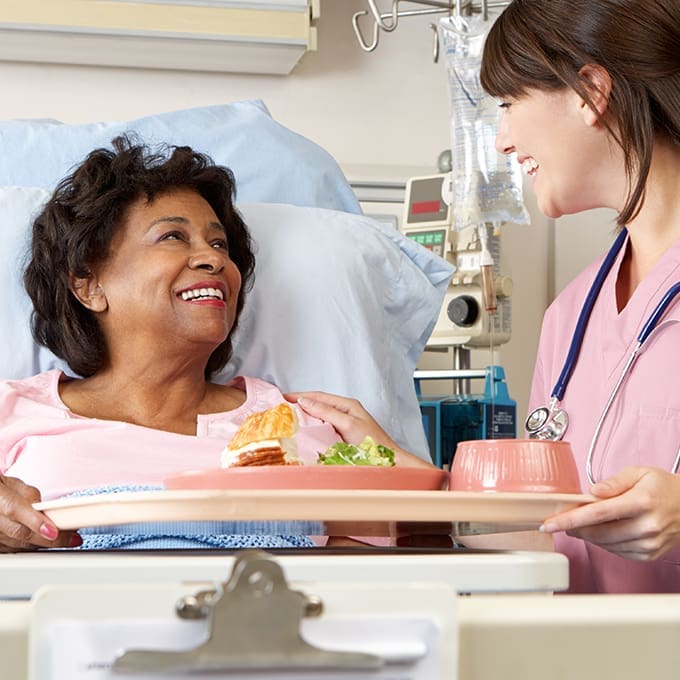 HEALTHCARE
Healthier offerings for the Healthcare segment
We understand the need for healthcare operators to accommodate special dietary needs. Our foodservice team has expertise in delivering healthy menu options that are full of flavor. In addition to our broad lineup of core products, we also offer options like our 100% whole wheat tortilla with lower sodium.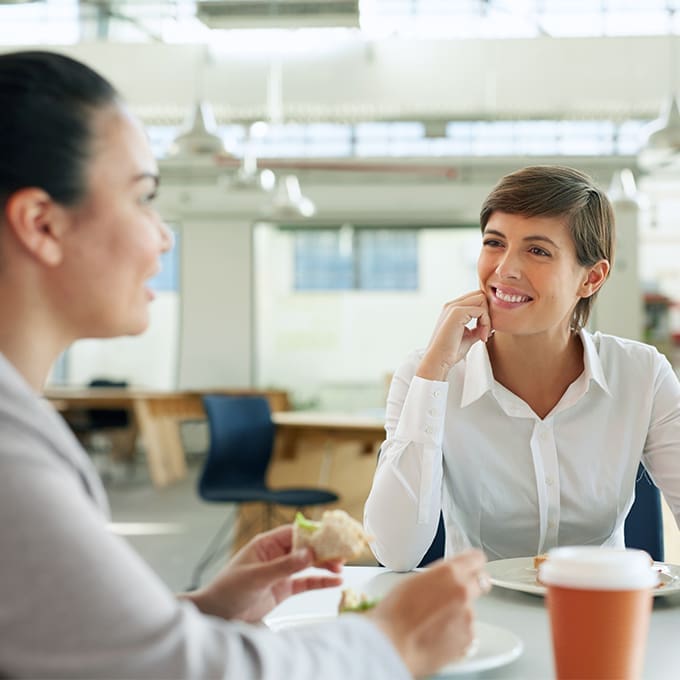 BUSINESS AND INDUSTRY
Versatility to help you deliver creativity
Our broad product lineup is designed to meet a variety of on-site feeding needs, including appetizers such as mini tacos and quesadillas, center of the plate entrees such as chimichangas and burritos, desserts such as flautas and crispas, and buffets including self-serve taco and fajita bars. We can help you develop menus for catering, cafeterias, and full service dining rooms. Check out our menu concepts section for new, creative ideas!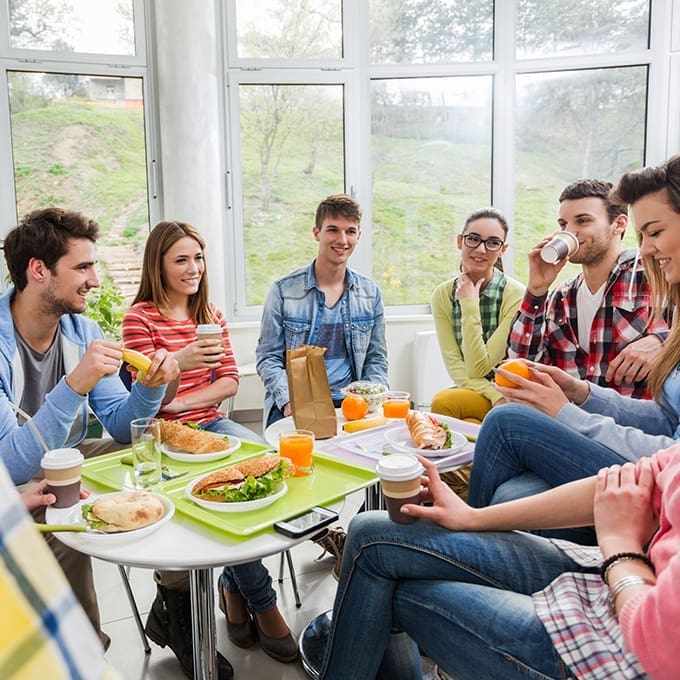 COLLEGE AND UNIVERSITY
On-trend menu innovation for today's diverse campuses
College and University foodservice is more challenging than ever. College age diners, and those soon to be in college, want more ethnic and global options. We have the experience and expertise in the college and university segment to help you innovate and determine the best options for your setting. Whether it's a taco or wrap station, or single-serve entrées, we have the premium tortillas you need. We also offer global flavors and 100% whole wheat flavored wraps.